Mumbai the media capital of India is home to the world's largest film industry also known as Bollywood. This large metropolis is home to over 18 million people. The city, which is the capital of Maharashtra, is the most populous city of the country and the fourth most populous city in the entire world.

The Indian television & film industry is the fastest growing industry in India. Over 250 movies are produced here each year. The last few years witnessed a near explosion of the number of television channels in India. From the black and white television broadcasting on a single national television channel (Doordarshan) in 1980s to almost 600 channels operating in India with almost 1/3rd channels operating in GEC (General Entertainment Channels) space – Indian television industry has truly come a long way.

Being aware of a widening gap in the ever increasing need for quality content and the standard of what is currently being produced by the TV and Film Industry, the INDIAN VOICE-OVERS Voice Training Centre in Mumbai now presents the Diploma in Voice Acting & Vocal Performance.

Our Diploma in Voice Acting & Vocal Performance is a package course designed specifically for aspiring voice-over artists and dubbing artists. It contains everything one needs to successfully launch their voice-over or acting career.


---
Next Batch:
To Be Announced.

Time:
Venue:
Hotel Jewel of Chembur
---
Main features:
Click here for fee list and to enrol now.
The Budget Friendly Format!

Our Groups course has a maximum of 10 students. Easier on the pocket compared to our One On One course.





---



Awaken the Actor Within!

Voice-over artists are also known as voice actors. There is a reason for this. The biggest myth that people approach the voice-over business with is, that a "good" voice makes a good voice artist. In fact it is the ability to perform with one's voice that makes or breaks a voice artist. Also, to make matters more interesting, voice acting is acting. The same processes that actors use, apply to the voice actor. Over the years our experience with voice over training has taught us that no technique or method alone can really get a person to become a good or successful voice actor. Since we are all unique individuals, our approach to this part of the training is truly dynamic in its nature. We provide a 360 degree approach and train our students to be able to accept work from any part of the industry, be it films, television, animation, corporate or even the relatively nascent gaming industry.

---
Show Me The Money!

Receiving world class quality voice training is not enough if you don't know how to put a value on it. We teach you how to create your own voice-over rate card. All the dynamics at play in creating a sustainable and competitive voice-over rate card. This is critical information for someone who is just starting out as a voice artist or may not have any prior media industry experience. Not having this information at the start of your voice-over career can make you the victim of exploitative unscrupulous clients who sometimes sadly exploit new comers to the voice-over business.





---





Tech Happy!

By its very nature, the world of voice-overs is immersed in technology. For people aspiring to become voice-over artists, learning the basics of sound recording is very important. As part of our Diploma course we will take you through the workings of Digital Audio Workstations or DAW software. Be assured that the nature of training makes even the most complex technological issues easy to understand. So whether you are a tech-head or tech-phob we have you covered. You even have the option of purchasing some basic equipment at the start of your training so that your practice sessions at home in between our studio based sessions, also sound, just as good.

---
Arrive In Style On the World Stage!

On completion of our Diploma course we assist our students to record their Demo. No spoon feeding though. We teach how to identify the correct type of scripts. Sample files are your calling card in the VO industry. The demo recording session is treated as a "real world" recording session. To give you a feel of what it will be like once you start getting work. It's important you get this part right.


---



100% Job Assistance!

Our Diploma in Voice Acting and Vocal Performance includes a

2 year PRO account

subscription to our Talent App. This powerful mobile app has been created by INDIAN VOICE-OVERS to bring together our trained voice talent and clients from across India and around the world. Our clients use the Finder App to offer you voice-over work by contacting you directly!
---
Play the Part!

90% of our students come from non-media related industries. Apart from gaining excellent verbal communication skills after completing our Diploma in Voice Acting & Vocal Performance they are also ready to face their clients. As part of our training we provide the knowledge necessary to negotiate confidently with future clients no matter which part of the world they may come from. Words and terms used plus a good understanding of industry dynamics in voice-over job related negotiations are a must for anyone who claims to be a Professional Voice-Over artist.




---



Be Featured on the Worlds First Fully Integrated Mobile Platform - ivo.studio!

On successful completion of our course, you will be featured in our

Finder App

which is used by our Clients in over 80 cities worldwide to look for voice over artists for their projects. They send out Audition invites and Job requests via the app and our voice over artists that are signed in to the Talent App get notified instantly.
---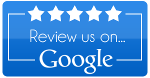 For more information on voice-overs please click here.
Click here for fee list and to enrol now.
Meetings by prior appointment only.

Call 09168506565 for an appointment.